Exciting Experience
"Dear Karen – Spencer, Thank you so much for making the purchase of my beautiful new car such an exciting experience. Your caring attitude and super efficiency make you very good at what you do. Thank you again for taking such great care of me."
Elizabeth Romano
Thanks Again
Thanks again Spencer for helping me, you are the best!
Jennifer Norris
Great News
F.Y.I., it seems that purchasing an auto (at S&S Auto) in Mexico is much easier than changing the utilities into your name.
Steve Curcio
Professional Sales
Your professionalism in handling the sale of my vehicle was greatly appreciated, thank you.
Tal MacDonald
Impressive Service
I want to express how impressed I am with S&S Auto. I had heard high praise from many people at "Lakeside" of their services. But really, I thought, how hard can it be to buy a car, or in my case a used motorcycle … Well let me assure you negotiations in Mexico are NOTHING… Read more "Impressive Service"
B.A. Miller
Wonderful Staff
The staff at S&S is wonderful, and the service provided has been great.
Bill Murphy
No Hassles
Now that we had an idea of what we were looking for, we were faced with the reality of actually having to go out and buy the vehicle. Buying a car is not one of life's most enjoyable past times for most of us, and the thought of having to face Guadalajara … we needed… Read more "No Hassles"
David Moss
Happy Beyond Words
Having owned some 65 vehicles in my lifetime and a Chrysler Dealership in Canada, I thought that I knew something about the car business and how to treat customers..it would appear that would not be the case! My wife Susan and I moved to Ajijic in October 2016. One of our first priorities was to… Read more "Happy Beyond Words"
Brian and Susan Farough
Great Service
Spencer and S&S Auto, Thank you for making a tough situation better. Great Service!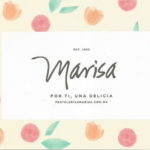 Jim and Joanne Stuart
Outstanding Service Organization
S&S Auto is an outstanding service organization! I was amazed by the level and quality of assistance I was provided, and the speed and efficiency with which they enabled me to achieve my goal of purchasing two very different vehicles, one new and one used! Spencer Shulman is a delight to work with and an… Read more "Outstanding Service Organization"
Dick Yanko
Above and Beyond
Dear Lorena, Stephanie and Monica – We can't thank you enough for all of your help with Mom and Dad's car. You really went "above and beyond" and we are so grateful!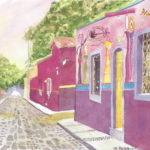 Tony and Michele Wright
Exceeding Expectations
We have been happily driving our new Mazda for about a month. Now we are writing to thank you for making our purchase a truly effortless and completely rewarding experience To repeat a comment to Spencer one day, you have fine-tuned your business model to perfection. Years ago, in the large enterprise software business, we… Read more "Exceeding Expectations"
Gary and Linda Sharpe
Abundance of Information
Hello Karen, I wanted to share a note of thanks with you for the abundance of information you educated my husband and I with! It was not only about cars, you included additional info, and ideas that were so helpful. You did not have to take so much time with us, but your kind heart… Read more "Abundance of Information"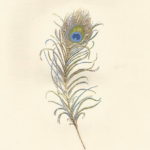 Darcy Lee
So Well Treated
Spencer and Karen, just a note thank you again for all your help with both of our cars, new and old. We'll be sure to tell all our friends how well you treated us, how easy it was to do business with your office and lovely staff and how easy you made the whole ugly… Read more "So Well Treated"
Timothy A. Donnell
Gracias a Todos
Karen, Mariana, Spencer – Gracias a todos!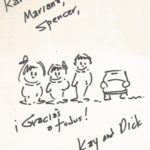 Kay and Dick
Mi Amplia Recomendacion
Por medio de la presente extiendo mi amplia recomendación a la empresa Multiservicios S&S SA de CV con la cual hemos estando trabajando en conjunto con nuestras ventas de autos tanto nuevos como seminuevos, la cual no tengo ningun problema en remendarla, como una empresa seria y de calidad. Extiendo la presente para fines que… Read more "Mi Amplia Recomendacion"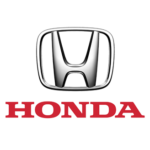 Lic. Raul Jimenez Gomez, Gerente Comercial
Nice people
To S&S Auto, Where nice people make nice things happen! Much appreciated and love the new car.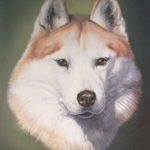 Patti and Bart
Selling my Truck
Spencer, Thank you very much for helping me to sell my truck. You have been more than kind and generous.  I still owe you lunch! Thank you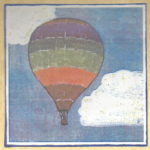 Darrel
Extra Mile
Once again I must thank you for taking such wonderful care of a client My friend, Melinda Marinoff is so excited about her new car and about her experience with S&S Auto. I thank you both for going that extra mile to give her confidence and even make her feel a little pampered you are… Read more "Extra Mile"
Elizabeth (Lizzie) Romano
Nissan
Por medio de la presente hacemos de su conocimiento que el Sr. Spencer Shulman representante legal de la empresa Multi-Servicios S&S SA de CV con domicilio Av. Hidalgo 421, Riberas del Pilar, Chapala, Jal., CP 45900, tiene 10 años como cliente de Vehículos Atomotrices y Marinos SA de CV, siendo una persona que siempre ha… Read more "Nissan"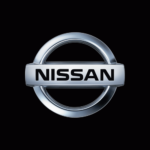 C.P. Carlos Mayoral Gonzalez, Gerente de ventas Autos de Lujo
Eurollantas
Por medio de la presente, queremos hacer de su conocimiento que el Sr. Spencer Alden Shulman, es clilente de nuestra empresa, desde hace aproximadamente 10 años, cambiando sue facturacion a nombre de Mult-Servicios S&S SA de CV, desde el mes de Noviembre de 2009. Cabe mencionar que el Sr. Alden Shulman, siempre ha mantenido su… Read more "Eurollantas"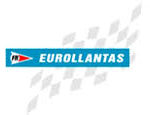 Sr Rafael Cabrera Toscano
Fr Eurollantas SA de CV