The Team at S&S Auto: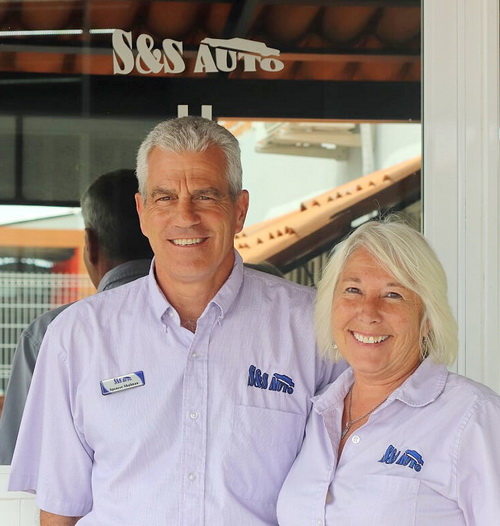 The owners, Montreal-born Spencer Shulman, and his wife, Karen Herrtwich, from Toronto, Canada came to Lakeside in July 1992. Coming to Mexico was influenced by the warm climate and the business possibilities with NAFTA. From owning a small abarrotes in Ajijic, to working for the Guadalajara Colony Reporter, then owning a restaurant called Chicken Little – which eventually brought Karen & Spencer to establish S&S Auto (since 1995). Their time serving lakeside over the more than 25 years has been a wonderful experience.
The car business comes naturally to Spencer as his family had a dealership back in Montreal. Part of their success is realizing that the customer is #1, and with that customer service is priority – ask anyone of their clients.
In the years to follow, S&S Auto has had the benefit of employing some remarkable employees: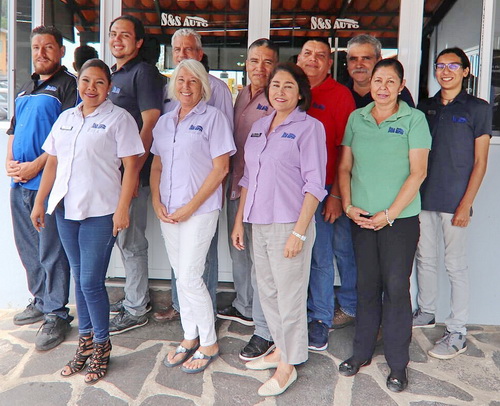 Monica, a huge asset in so many ways. Among many responsibilities, she manages all vehicle transactions in a methodical manner from start to finish. Always pleasant with her mild and happy manner, an attribute that calms everyone when things get hectic.
Handling reception with smiles is Dina. Always helpful and courteous, as she understands just how important our clients are – a definite asset to the team.
Robert joined us to handle all automobile, health and home insurance. This job entails many responsibilities – and he expedites all of the insurance policies with precision and efficiency.
Maintenance on vehicles for both NEW and USED vehicles, is a big part of our service to clients. And with that we've dedicated Allen to coordinate – the sometimes very complicated – logistics of bringing vehicles to the various dealerships, as well as acting as liaison between our clients the maintenance providers and our drivers.
With that, Allen works closely with our always-responsible drivers, Felipe, Jose, Eriberto and Omar. These guys are trustworthy and dependable, their work and efforts are always appreciated.
While everyone is running around keeping busy, Juanita quietly cleans the office without getting in anyone's way – a trait that works well in a busy office.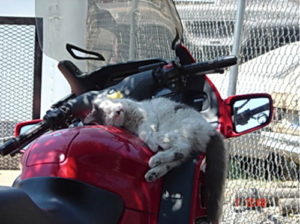 Of course we can't forget Miss Kitty, who's been sharing the load for many years, keeping the rodents away.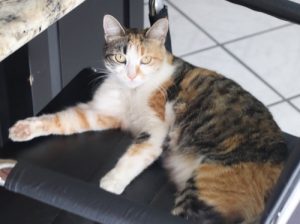 And Lolita, aka Lola, who came to help Miss Kitty with the arduous task.
All of our employees are trustworthy and reliable. Their team spirit is appreciated in so many ways!