Buying a Car from S&S Auto
Next to purchasing a house, we realize that buying a car is most often the second largest purchase
made and therefore, S&S Auto makes it as easy as possible. The service provided to all clients is above and
beyond what is expected when buying a car. Once the choice of vehicle is made, the rest is made easy. S&S Auto has actually been selling cars at Lakeside longer than many manufacturers in Mexico. They've been Number 1 in customer service for over 25 years and are the only new car distributor at Lakeside.
Not here year round? They have the facility to store cars, vans, motor homes, trailers and boats. Contact us for more information.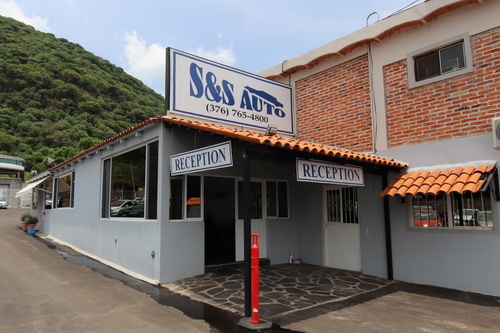 When buying any vehicle from S&S, you'll get personal attention. Providing a worry-free service from start to finish, they will expedite, register, insure, pick-up, and deliver your new car right to Lakeside. They'll also bring the vehicle to the dealership for the first warranty service without charge (charges will apply from the dealership). There is no extra cost to you when buying a new car. With their experience and bilingual staff, they will work to achieve a confident level of professional expertise by working with most major dealerships in Guadalajara who pay the commission. There are annual registration fees to be paid the first quarter of each year on all Mexican-plated vehicles. To avoid unnecessary fines, S&S Auto will also be sure to remind their clients when it's time to renew registration on their vehicle. S&S also offers this service.
Why Buy a Mexican-Plated Vehicle?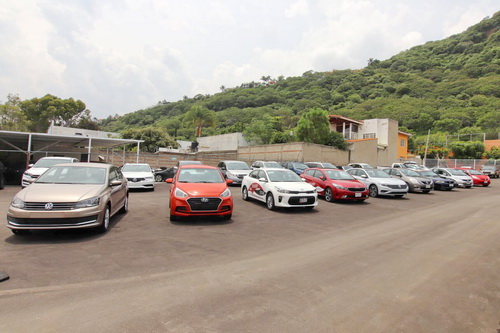 If you hold a Permanente Visa, you must drive a Mexican-plated vehicle. Foreign-plated vehicles can only be driven by those whose immigration status is Temporal or Tourist. Unlike a foreign-plated vehicle, anyone can drive a Mexican-plated vehicle as long as they have a valid driver's license and permission, and no extra insurance is required. You can sell your Mexican-plated vehicle, but a foreign-plated vehicle must leave the country to have the ownership legally transferred. Contrary to previous years, when there were few options available and prices were high, today there is a large competitive market offering more makes and models, and – more importantly – lower prices.
The annual licensing fees have been dramatically reduced by eliminating the Tenencia (federal tax). If you work in Mexico, you can use a car purchase as a huge tax right-off.
Consider also, there are warranty issues with some manufacturers, as they will not honor the warranty of a foreign-plated vehicle in Mexico. Be sure to check that before you bring your car down. In addition, parts would most likely be easier to obtain for a Mexican-plated vehicle.
You only need to maintain insurance in Mexico on a Mexican-plated vehicle unless you plan to drive to the U.S. and Canada.
Documents needed to PURCHASE a vehicle in Mexico:
Photo identification (passport)
Immigration Document (Visa Permanente or Visa Temporal)

The state of Jalisco will not accept a Tourist Visa

Proof of address (telephone, electric receipt or bank statement)

Must be in purchaser's name
Must be no older than 60 days
Must show full address

CURP number (issued by immigration)
RFC number (Tax number issued by SAT)
Telephone number
Email address
Documents needed to SELL a vehicle in Mexico:
Original Factura endorsed on reverse by seller
Last five years of registration (Tenencia & Refrendo) payments
Documents for purchaser (see above)
Any previous or historical Facturas, that show change of ownership